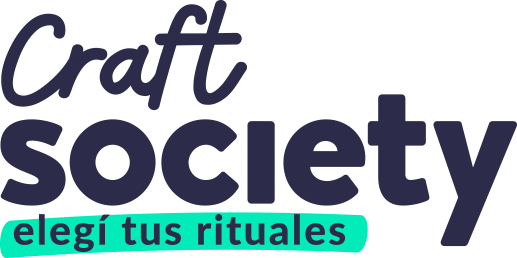 When it comes to finding out how satisfied clients are with their products, Craft Society from Argentina puts his trust in Callexa Feedback since summer 2020.
The ecommerce business with focus on providing beer lovers with the widest variety of beers from all over the world, exclusive accessories and other alcoholic beverages has decided to survey their clients with NPS, in order to find out what they think about the products, the shipping times and the allover service.
Responsible for the integration of Callexa NPS surveys in Craft Society´s daily routines was Gonzalo Martin Menendez, Business Lead at Craft Society. Here is the customer's case study.
Preliminary situation
What lead to the decision to choose Callexa Feedback as your tool for NPS surveys?
We wanted to find out what our clients think about the shopping experience with Craft Society. We were interested not only in finding out if our clients like our beers, but how they liked the experience shopping with us. For example, Craft Society ships to anywhere in Argentina, except for the Tierra del Fuego region. Therefore, through the NPS we can measure if the experience of our clients changes depending on the region in which they are located. For example, what are the frictions with the difference in delivery times, if the products arrive correctly packaged throughout the country, as well as the condition of the boxes in which they are shipped.

With Callexa, we are able to setup and manage the timing, making sure the survey arrives around the same time as the order. Instead of sending the survey after a couple of weeks, this way, we achieve a much higher participation rate.


Which aspects or functionality were most important for you and were pivotal for your decision to work with Callexa?
One major aspect was finding a tool that enables us to create multiple surveys with totally different goals. We wanted to be able to personalize the survey style matching not only our corporate identity, but also the way we engage to our clients.
The other huge advantage Callexa provides for us is the easy and fast integration of our company´s shop through the Shopify integration. Even with no technical experience we were able to connect the shop to Callexa and configure the integration so all surveys are sent out automatically, at the exact touchpoint.
Selection criteria
What improvements were you looking for by sending NPS surveys with Callexa?
At first, we were worried that our clients would paraphrase the NPS score incorrectly, due to the fact that the rating 6 is already the best score in the schooling system in Argentina. But with the color scale enabled we were able to make sure that the type of rating they were selecting was understood.

Have you worked with comparable NPS surveys in the past, and if so, how was your experience with these service ?
Before finding Callexa we worked with a tool called "Customer Guru". Although it was a good tool, it did not allow us to put colors on the number scale, and that was essential for us.



Implementation and practice

How was Callexa implemented in your company infrastructure?
We implemented Callexa at two important points. One was connecting Callexa to Shopify. Through the native integration, we can control and automate the data that is sent from Shopify to Callexa. Once a order is fullfilled in our shop, the information is sent to Callexa, which then sends out the survey according to the order delivery time we defined.

The other implementation was made using Zapier. Thanks to this tool, we are able to connect Callexa to Slack. This way, Callexa sends posts of new feedback replies instantly in a defined slack channel. This allows us to quickly know when a customer was not satisfied with our service and contact them immediately to understand what happened to their experience.


How many users are you surveing with Callexa?
We decided to use Callexy NPS surveys for all our existing and new customers, with a focus on new and active orders, but also in order to suvey existing clients at other touchpoints. With this configuration we are currently sending out approximately 15.000 surveys per month.


How do you feel about the usability?
The reserved feeling one normally has towards a new software or tool is swiftly gone when using Callexa. After your first login, the Dashboard offers you a Step-by-Step Tour in creating your first survey. The setup is intuitive, even the Shopify integration was done in minutes. You can see the development of satisfaction for a specific client and the statistics can be exported per survey, quarter, seperately or bundled.
Conclusion
After using Callexa for some time now, what benefits did you get from Callexa?
The benefits are that we are now able to do what we wanted. With the simplicity of the NPS surveys we can create with Callexa, we have a much better response rate. Clients are not bothered by the surveys anymore and gladly give their feedback. We have an allover control over these responses, because we are able to sort the replies according to specific tags we defined.
We now know were we stand, thanks to the NPS score being visible, for a single survey, but also for the whole company. The easy and flexible way to display and download statistics makes preparations for a meeting exiting.
We are also happy that we can discard a certain survey, while still being able to keep and access the historic statistics and replies.