In our today's edition of Callexa Feedback Integration series we want to introduce the service BugHerd closer.

What is BugHerd?

Team collaboration, client feedback, and task management designed for web projects. Your clients report issues by making annotations right from the site being worked on. BugHerd turns these into full bug reports with all the info you need to fix the problem.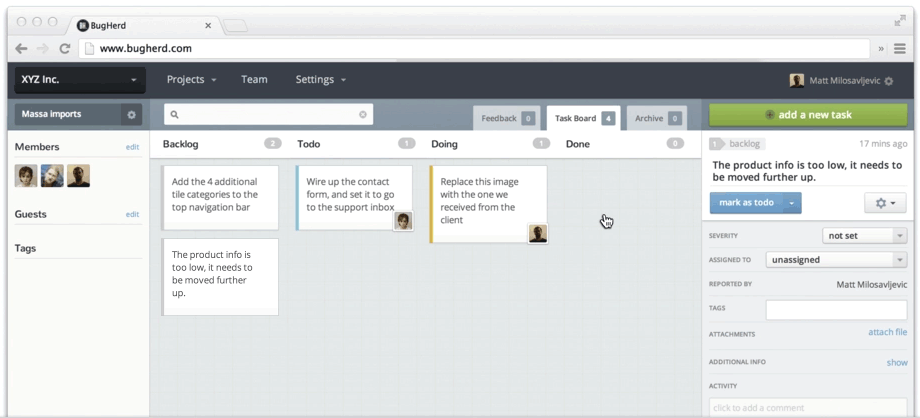 Contextualise feedback
Mark up issues and submit feedback directly on your layouts, content and images with a single click.

Keep your team on track
Delegate and prioritise tasks, track progress, and keep clients in the loop with our clutter-free task board.

Increase developer productivity
Stop miscommunicating with clients so you can spend less time discussing bugs and more time fixing them.

Hosted in the cloud
Start bug reporting right away there is nothing to install. Begin your free trial and start immediately.

With Zapier, the integration of Callexa Feedback into BugHerd can be done easily.

What is Zapier?

With Zapier you can create custom integrations, automate tasks between hundreds of web applications and connect apps to safely move data from A to B. Zapier makes software integration easy. For everyone. With Zapier you can connect your application or software with hundreds of different web services in just a few minutes.

With the integration via Zapier it's possible to transfer all your BugHerd clients to Callexa Feedback and survey them automatically. Following the successful survey, customer satisfaction is determined and evaluated with the help of NPS. After the customer has given his feedback you can publish it quickly and easily on your website to convince new customers of your service.

You can find the Callexa Feedback NPS App for Zapier / BugHerd here.